Computational storage is the processing data directly at the time of capture in the storage layer. Standard computer architecture simply stores data in the storage layer. This new architecture requires local processors and RAM that process, transform and store data. It's an architecture that sounds a lot like Edge Computing.
Nader Salessi, CEO and founder of NGD Systems, said that "computational Storage provides an innovative solution to today's architecture, in which compute moves closer to where data is generated, rather than the data being moved up to compute. This is why computational storage is ideal for any organization deploying edge computing as its new model; it makes it possible to process data right where it's created and needed, speeding up the time to analyze petabytes of data."
A recent survey and report by NGD found that a bottleneck of many current IoT solutions is that they still use legacy storage solutions. About half of the companies surveyed said that they need faster and more intelligent storage solutions.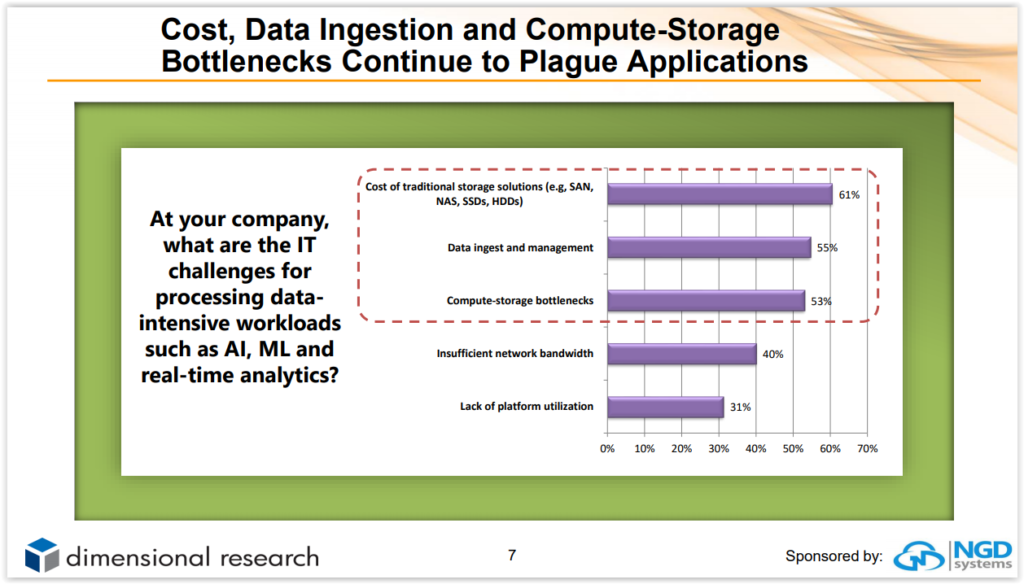 Scott Shadley, VP of Marketing at NGD Systems, wrote that "by eliminating most data movement, computational storage and in-situ processing remove a major bottleneck that has prevented more advanced IoT applications from taking off. This method ensures that the data gathered by these platforms can deliver on its promise of improving analytics and enabling important new use cases."